Everything You Need, Nothing You Don't
One of the main things we wanted to accomplish was providing you with a bag that met all of your needs, but cut out the excess stuff that does nothing but raise prices. We feel like we have done just that. The Pioneer allows you to carry all the discs, accessories, and gear you need for casual rounds or tournaments while still leaving you with some extra spending money to get in on that next tournament or disc drop!
shop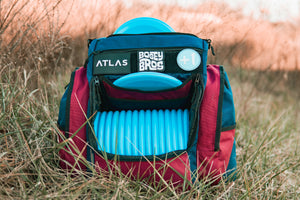 Pioneer V3
Sale price Price $88.00 Regular price Unit price / per
Gift card
Looking for something for someone special? A gift card to our store is the perfect idea!
View